The fund of funds dedicated exclusively to Italian private equity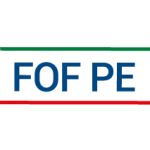 Mission
To encourage the growth, in terms of size and professionalism, of the Italian private equity market, attracting the resources of institutional investors into the real Italian economy.
Strategy
Investments in private equity funds aimed at supporting the growth of Italian companies with investment strategies compatible and consistent with that of Fondo Italiano, promoting the development of new management companies and the strengthening of existing companies.
Type of asset managers
These funds are characterised by the presence of independent asset management teams with proved experience and expertise.